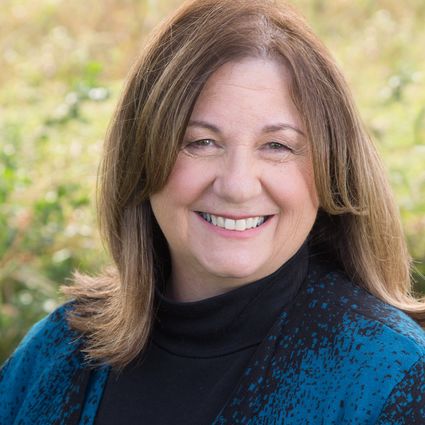 Pat Harriman
Broker/Owner
Chat with me live!
A little about me
and why I love real estate
Pat Harriman has been a REALTOR® for over 17 years, with 16 years as a top producer. After working for major franchises, she and her husband Wayne decided to venture out and open their own company in 2010. Pat is the licensed Broker for the company and is actively working with home buyers and sellers. Prior to real estate, Pat worked with various websites as a Customer Service Manager, which gives her the knowledge and experience to understand the web consumer. Pat also worked in management and administration prior to real estate, which helps her excel in real estate sales as well as the day to day operations of running a business. Pat and Wayne also keep up to date with current technology to provide clients with the best possible marketing and services available. Pat is a Wish Granter with Make-A-Wish of CT, and she is very involved in the community and fundraising for local charities.
Awards and Special Recognition
Quarterly Achievement Award (New Haven Middlesex Association of Realtors, Inc) multiple awards 2002-2017
Five Star Real Estate Agent (featured in CT Magazine) – 2016, 2017, 2018
Quinnipiac Chamber of Commerce Community Impact Award - 2015
Record-Journal Readers' Choice Award Winner – 2015, 2016, 2017
Top 50 "Up-and-Coming Agents" (Real Estate Magazine) – 2006
MY SPECIALTIES
Condos Investments New Construction Residential
MY SERVICE AREAS
Cheshire Durham Hamden Meriden Middlefield Middletown North Haven Southington Wallingford
Listings you'll love
with the expert advice you deserve
Our clients are awesome
and here is what they are saying
Tim was great! It took forever to find the perfect home and he also helped me with finding a mortgage lender, and got me in this beautiful home!
Tim was an absolute pleasure to work with. He was very patient and he would not give up on exactly what I wanted. I found my house in December 2016 and I'm overjoyed. I love my house and I could not have done it without him.
Christine is a great realtor.
Christine has a great sense of humor to go along with her work ethic, excellent skills & ability to fit into any group.
Christine has looked for multiple-family houses for my family, on a tight budget, and she has accomplished a great deal in a very short amount of time. Our closing took place at the end of June 2013. We have purchased a 2-family home that has 3 floors, and multiple amenities. The property that we've bought is located in West Haven, Connecticut, right by the ocean, and we can see the beach from our new windows. It's a dream come true, and without Christine, our dream would not be possible.
We have seen many properties, and received numerous, daily updates via phone and e-mail from Christine in regards to properties that fit out description, needs, financial situation, and the desire to own a piece of American dream - our 1st house in the U.S Christine has been gracious and patient while taking into consideration my work schedule, and has accommodated house-showings and appointments with house sellers for week-ends, and evenings. We could not have purchased our dream home without Christine.
What a pleasure it was to work with Christine Stewart in the sale of our home in Stratford, CT. She was professional and motivated and I wanted to let you know we appreciated her service.
You did a fine service to me selling the Seaspray Condominium in a very professional and timely manner. It is greatly appreciated and I wouldn't hesitate to recommend you for further services to any others I know.
Bluma was amazing to work with! She is so professional and knowledgable and really had our best interest in mind. She returned phone calls and guided us through the entire process of purchasing our home. Bluma is a wonderful real estate agent, and she made our experience enjoyable and stress free!
Bluma helped us through our entire process of buying our first home. She was kind, patient, and has a true passion for real estate. As first time homeowners we were not sure what we were looking for, but she helped us along the way and guided us to find our forever home. We couldn't be happier!
Bluma is a wonderful person and honest, hard working professional. I was lucky to stumble upon her. She was the agent who helped me to sell a house in New Haven. Since I live in Massachusetts, I was unable to attend to things personally on site. Bluma was always willing and able to take care of details for me, introducing me to tradespeople who could do repairs and an estate person who helped clear out the house. I trusted Bluma and leaned on her during the entire process. I know it went smoothly because Bluma was my agent and represented me very well.
Tim was an absolute pleasure to work with. He was very patient and he would not give up on exactly what I wanted. I found my house in December 2016 and I'm overjoyed. I love my house and I could not have done it without him.
Well I couldn't be happier with the transaction. I found the house of my dreams at a price that was well below asking. Thanks so much for the fantastic job you did!